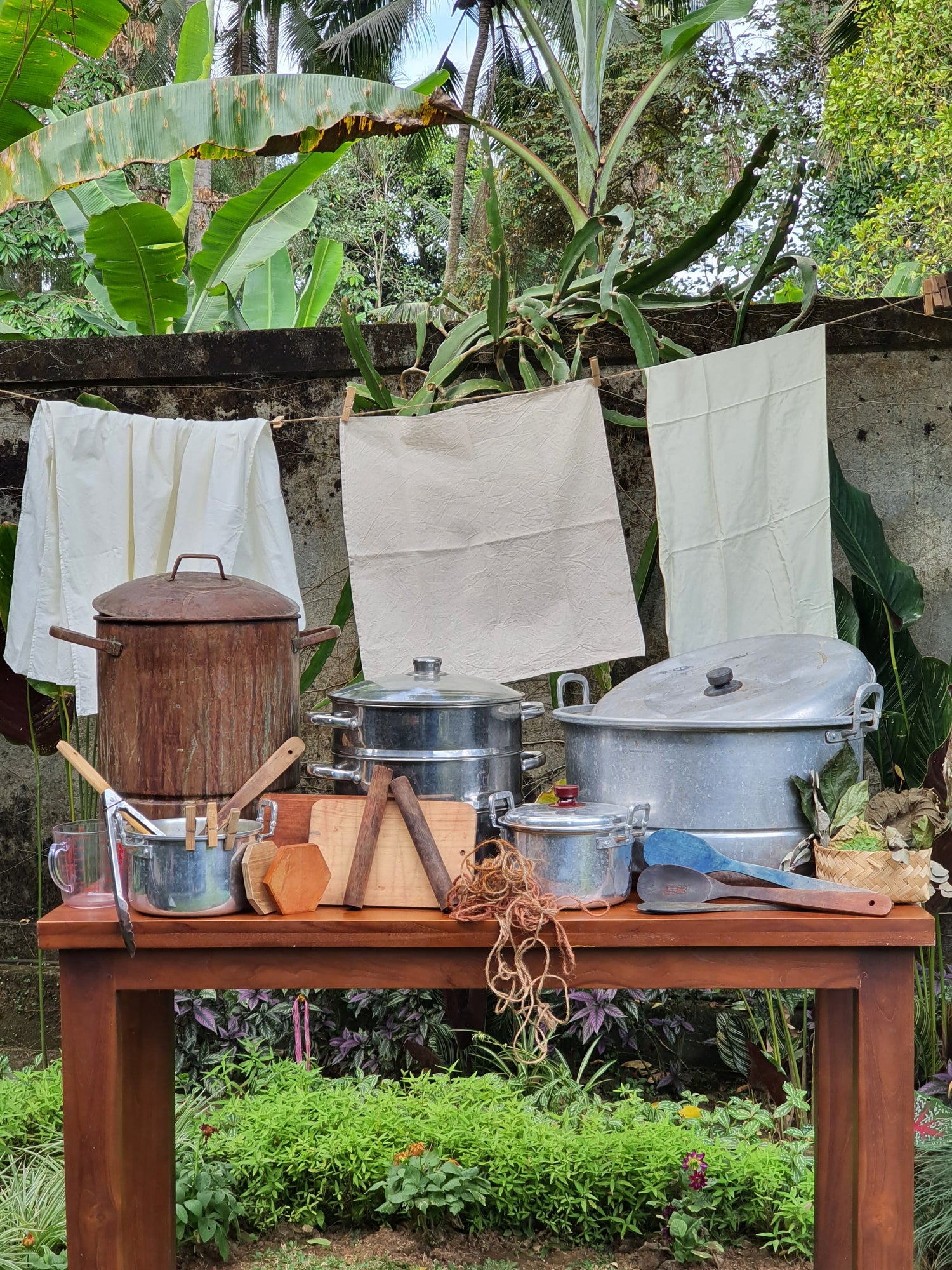 Ecoprint Essentials Checklist
Get our FREE Ecoprint Essentials Checklist to help you prepare and navigate your ecoprint journey.
GET THE GUIDE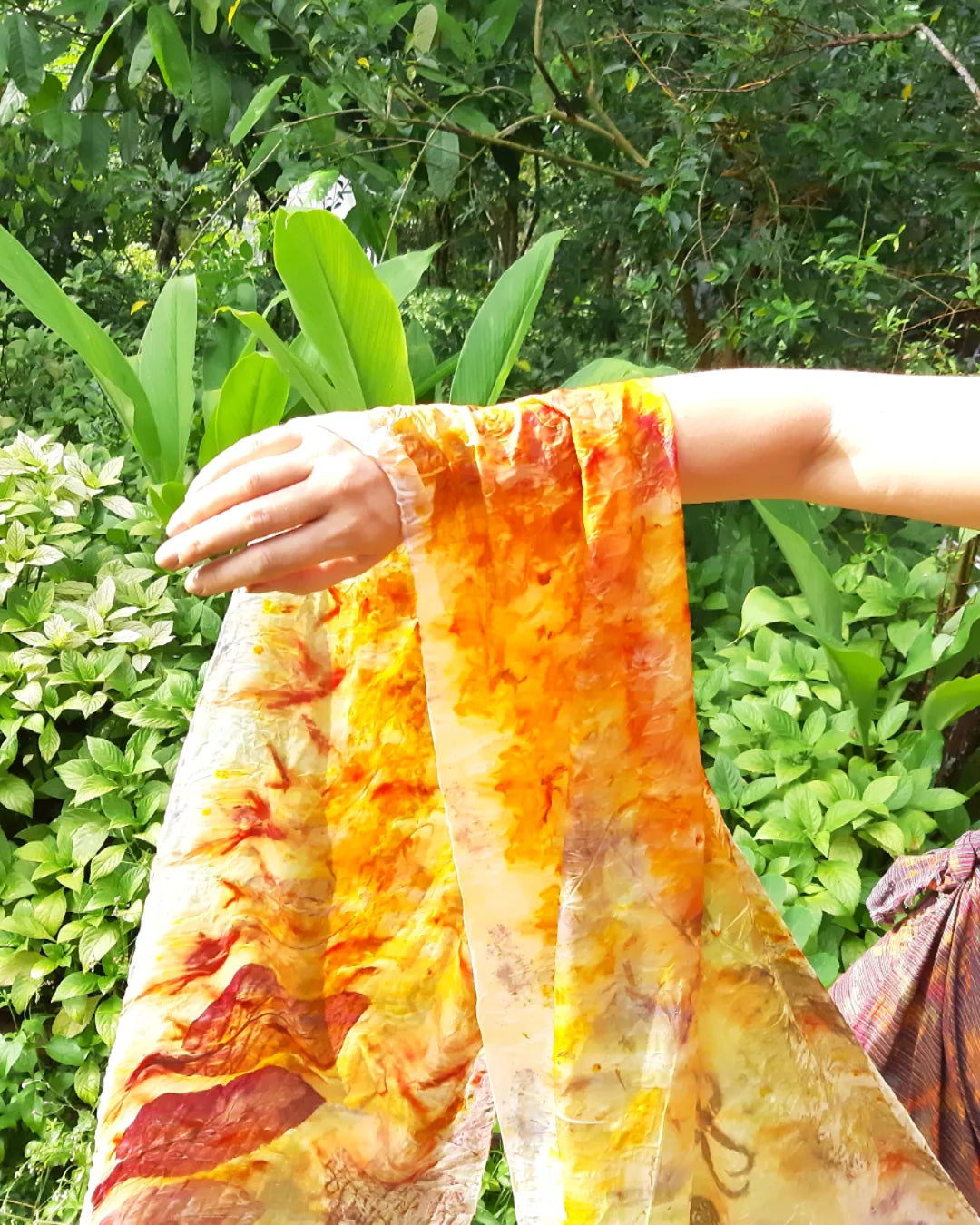 Welcome, dear heart.
This space is here to guide you nourish your relationship with the Earth and your inner artist through co-creations with plants, fibers, and colors.
It's a learning vessel that you can explore through our stories, courses, creative retreats, and handcrafted wearable poetry.
We are so glad to walk with you.
Learn more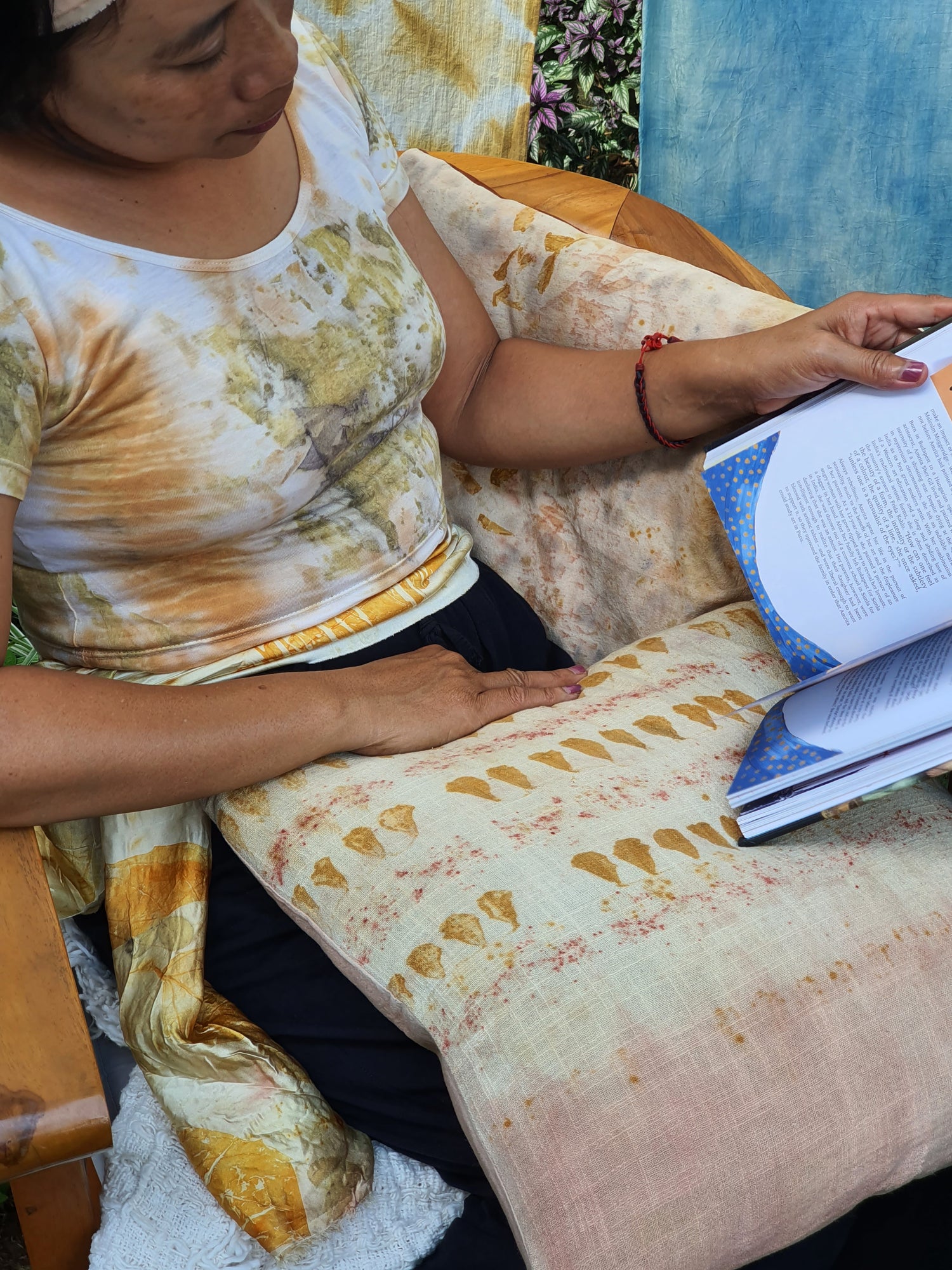 Naluri Botanica
A collection of heartmade plant-dyed poetry cloth for your home and body.
SHOP NALURI BOTANICA
"This course is pure magic. It's not only about colours, fabrics, flowers, plants, but it's about you, your true self, the poetry and magic that live inside you waiting to show up in your life. It's a precious gift. No words can describe how intense and beautiful this experience is."

~ Valeria M, Italy
(3-day Rainbow Palette Course)

"What an amazing and unique experience! I absolutely enjoyed all of the projects we made and really appreciate the diversity of techniques I got to try out. Excited to dive deeper into the world of natural dye and textile arts and can't wait to see how this inspires my creative practice."

~ Tiffany E, USA
(3-day Rainbow Palette Course)

"I felt like I was making art with friends rather than doing a course! I learnt many things, got to try new techniques, and best of all PLAY. Thank you for welcoming me to your studio with such warmth."

~ Karen B, Australia
(2-day Ecoprint Course)